DO YOU FEAR THE REAPER?
December 2016 | Fear the Reaper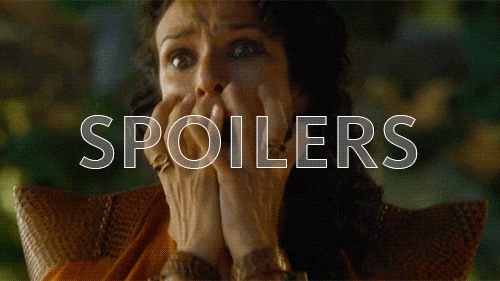 OMG!?! I wish I was a millionaire!
I so would buy every book box available and
MyBookishCrate would be top of my list!
Especially as they have surpassed themselves with December's
"FEAR THE REAPER"
I think I'm in love.
If you're studying to be an assassin, this Mia Corvere candle, inspired by Nevernight by Jay Kristoff and exclusively created by the lovely Heather at Meraki candles, is the perfect companion for all your night killer reads.
Always wear this Fireheart necklace as a token of luck, exclusively designed by the team at MBC, and inspired by the Queen of Terrasen, Aelin Ashryver from The Throne of Glass series by Sarah J. Maas
Write all your notes and slayer moves int this notebook with a gorgeous design by Loweana of Kaz and Inej from Leigh Bardugo's Six of Crows
Decorate your room with one of the best mantras in fantasy with this Red Rising by Pierce Brown inspired art print exclusively designed by MBC
Carry your weapons and bookish supplies in thei A Darker Shade of Magic by V E Schwab inspired tote bag, exclusively designed by Nikki at alice.in.wonderbookland, with a quote by the ever so pungent Lila Bard.
Mark your page with this exclusive Scythe bookmark designed by the team at MBC while enjoying  your super cool new read!
The book of the month is an exceptional and very unique take on the concept of immortality vs. death like we have never seen before. Scythe by Neal Shusterman is the first book in the author's new series and will keep you up all night reading, eager to find out who survives and who ends up being ….scythed.
WE HOPE YOU ENJOY THIS MONTH'S BOX! @MYBOOKISHCRATE
Thanks to my Co-Host Tracey
So, 

What Do You Think

? Whatever you think, comment below, let me know!
And as always, if you like what you've seen here and you want to see more, click right here to see more!"
 
Twitter | Instagram | Google+ | Blog | Wattpad | Facebook