It's a chance to share news~ A post to recap the past week on your blog and showcase books and things we have received.
Share news about what is coming up on our blog for the week ahead
Hello….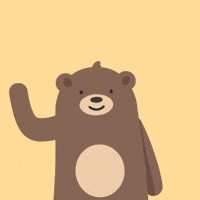 ~ LAST WEEK ON THE BLOG 

~
MEMES
REVIEWS & TOURS
~ THIS WEEK ON THE BLOG 

~
TASTY REVIEW TOUR: The Rule Maker
First Chapter First Paragraph Tuesday Intros
Teaser Tuesday
TASTY TOUR REV/GP: To Tempt A Viscount
Thursday Quotables
TBR Thursday
REVIEW: Big Shot by Carly Phillips and Erika Wilde
Book Blogger Hop: What was the one time you thought the movie was better than the book? (submitted by Tomi @ A Bookworm's Guide To Life)
Feature & Follow: What Movie from Book coming out in 2017 are you most excited about?
~ EVENTS 

~
#BeatTheBackList Instagram Challenge
So, 

What did you get up to this week

? Whatever you think, comment below, let me know!
And as always, if you like what you've seen here and you want to see more, click right here to see more!"
 
Twitter | Instagram | Google+ | Blog | Wattpad | Facebook