Highlight a title from my shelf (or eReader) and ask your readers what they think about it … Have you read it? Should I read it or put it back on the shelf?
On What Grounds (Coffeehouse Mystery #1)  by Cleo Coyle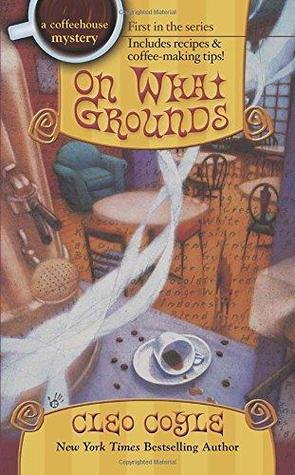 Introducing a delightful new series featuring Clare Cosi, manager of the historic Village Blend coffeehouse…
Clare arrives at work to discover the assistant manager dead in the back of the store, coffee grounds strewn everywhere. Two detectives investigate. But when they find no sign of forced entry or foul play, they deem it an accident. Still, Clare is not convinced. And after the police leave, Clare can't help wondering…If this was an act of murder, is she in danger?
I'm hoping to knock this one off my Cloak & Dagger Reading Challenge. It seems to fit the cozy murder mystery theme 🙂 I seem to be caught up with New Releases at the moment and a bit of a reading slump!

Have you read On What Grounds, what did you think? And as always, if you like what you've seen here and you want to see more, click right here to see more!